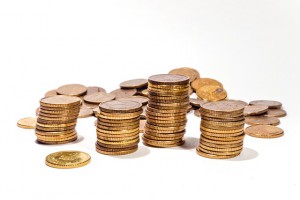 Welcome to Stress Proof Your Money's Vault of resources. Here are some of the great resources that I use and recommend to you.


Book

The 4-Hour Workweek – by Tim Ferriss, a book on lifestyle design that comes with lots of street-smart tips for simplifying your life!
I Will Teach You to be Rich – by Ramit Sethi, a must have personal finance book if you are clueless about money management.
Think and Grow Rich – by Napoleon Hill, one of the best-selling books of all time, discussed the philosophy and principles to achieve success.
How to Win Friends & Influence People – by Dale Carnegie, another classic everyone should read, a self-help book that will benefit you the lifetime.
Rich Dad's Guide to Investing – by Robert Kiyosaki, while the book did not teach about how to investing rather it focuses on behavioral and mindset on investing.
The Intelligent Investor – by Benjamin Graham, a book by Warren Buffett's mentor! Get to know the approach of value investing and what it is about.
Common Sense on Mutual Funds – by John C. Bogle, if you wish to learn about mutual funds, it is best to learn from the father of index mutual fund himself!
Making a Living without a Job – by Barbara Winter, If you are an entrepreneur or a wannabe entrepreneur, this book is a must read.
Amazon Kindle – well, not a book, but an e-book reader you should get and own one! You'd get access to millions of free and affordable eBooks from the palm of your hand.
Course

Stanford Online – an online courses developed by Stanford University, which covering many topics and subjects and will be taught by Stanford faculty and instructors for free.
TED – talks were offered for free viewing online, the best place to go when looking for an idea or finding yourself lagging in motivation.
Website

Chelsea Krost – meet Chelsea, a TV & Radio Talk Show Host and Millennial Lifestyle Expert
I Will Teach you to be Rich – meet Ramit Sethi, a New York Times best-selling author.
Mr. Everyday Dollar – meet Chris Reining, who had reached his financial independence by age 35.
The Simple Dollar – Debt Payoff Calculator – a tool developed by The Simple Dollar, where you can create a debt payoff plan.
Free Tools

Here're some free tools for your download:
SPYM portfolio tracker (For ETF)