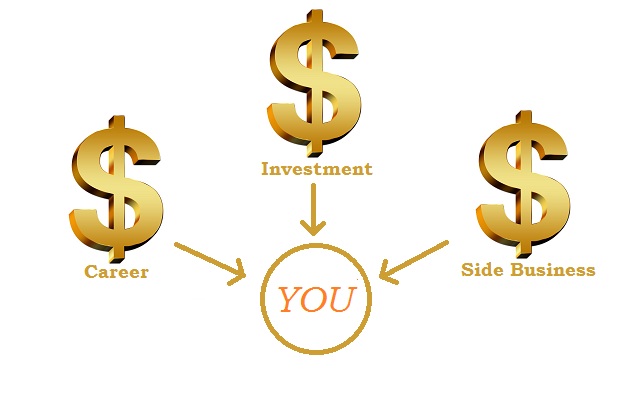 Once you got your second source of income from investing setting up, well congratulate. But this isn't over yet, it is time to think about creating your next stream of income. Where from? A side income and business are the answer.
"Making a life, not just a living"
While some might said, "Why the heck should I focus on building a side business? I've got myself a good career and passive income from investing running." Well, let me tell you why, for many reasons:
Could you make sure and secure your current job in many years to come? What if the Recession hit? A side business will be your recession-proof vest!
Could you make sure that the continue paying of dividend from your investment when the economy went down? Worst your capital might even slowly erode during these periods. Thus, a side business will be our insurance during this time!
Would you want to continue the 9-5 routine? To work for others and help them achieve their goals and not your own? A side business gives you an opportunity to escape the rat race, your way to making a life, and not just a living!
Well, it simply is just FUN to do it. Creating your own 'baby' business and nurture it and see it grows. It is an Achievement!
Simply put, a side business is to further stress proof your money, so you wouldn't have to worry about money anymore, period. Then how to get started? It is the Internet, believe me building a side business had become ever easier than before, with so many ways and platforms, you could literally set up an account and start selling stuff, from auctioning platform such as Ebay, to funding platform like Indiegogo, Kickstarter, then we got marketplace like Etsy, Shopify, and lastly CPA and internet affiliate marketing. These are just some examples, there's more in the list.
You may have heard of the success stories from people using one of the methods. But before you begin your journey, you will need to do lots of homework. It may seem like it took a little effort to startup, but to become successes and start to gain profit from your side business, there is lots more effort you need to put in, really, this is NOT a get rich overnight kind of thing! Do you remember I've mentioned of the iceberg theory before, the profit and the 3Es you required, it applies to investing as well as building a side business. You must go through: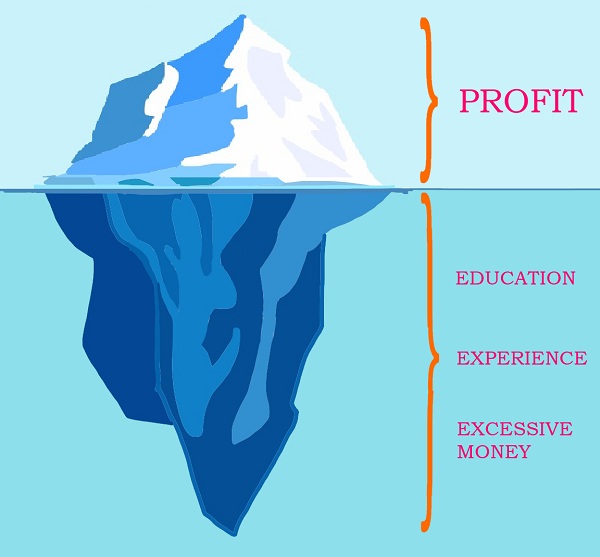 Education – from idea mapping, researching to marketing and eventually selling, there's a lot to learn! But luckily, there are plenty of resources out there! Be it free or paid, it is within your grasp. You could literally get your education at Craiglist, Google+, Quora, Reddit, everything you need to know is there!
Experience – while true that you may not have the background or experience, there's many ways to get it. The best way would be to join a mastermind group; you would learn a lots from people of different background.
Excessive money – we live in a harsh world, the fact is You'd got to PAY to LEARN, from training to courses, be it obtaining education or the experience. Worst yet, false information and bad advice abound often and it is up to your own judgment, and I hate to say, but this is where 'scammer' sneaked in.
"When a person of money meets a person with experience, the person with the experience will get some money and the person of money winds up with the experience." ~Harvey Mackay
I know what you are thinking now, how come things don't come by free? There is just one word to describe, Value. It took me years to understand the meaning, really screw those that had mentioned to you to not to have to worry about money and the best things in life are free.
"The best thing in life, they don't come free!"
Yeah, this is exactly how the internet work. In fact how our society work! We will likely discuss 'Value' in depth in the future article. So back to our topic, we should strive toward building a money-making machine, a gold mine of our own, so you could stress proof your money and take your lifestyle to another level! And before I end the article, I've got another something for you, that is the word 'how' is the most powerful dream basher ever invented. Don't let the word "how" screw your life. Trust in yourself, and you will be successful in building your multiple streams of income. Cheers!