Are you delaying the decisions that would garner you positive prospects for financial security?

Are you looking for strategies to organize your finances and ways to make more money?

Are you willing to change your attitude towards investment to become an invested millennial?  

Then, preorder your copy of The Journey from Poor Procrastinator to Invested Millennial TODAY HERE
"For Millennial readers with no clue about money, THE JOURNEY FROM POOR PROCRASTINATOR TO INVESTED MILLENNIAL is a practical, approachable guidebook to the basics of getting your head out of the sand and entering into a financially secure future." IndieReader, ★★★★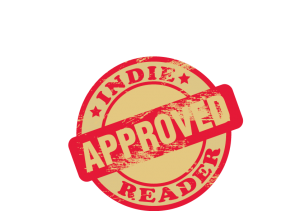 "Most of us have no idea how to start investing, and believe that one needs to get a nest egg before beginning to invest. Kho's arguments against that are persuasive indeed. He uses language that is accessible to laypersons, and his topics are covered in enough detail to enable the reader to fully grasp them. The Journey From Poor Procrastinator to Invested Millennial is most highly recommended." Reader's Favorite, ★★★★★

"The Journey from Poor Procrastinator to Invested Millennial is well-organized and informative, with tips that seem like they could actually be put into action. Kho writes intelligently and logically, using subtle humor to make his points and emphasizing his own tendencies to procrastinate, giving the book a sense of both warmth and authority. With its exercises and practical steps for planning, this book is a solid work of business self-help that could very well help those who have thought little about financial planning." Self-Publishing Review, ★★★★
TURN YOUR LIFE AROUND

This book will focus on changing the way you go about with your life and bringing in the transformation in you that you need to achieve your goals. It tells you the problems you might have in your life, the type of procrastinator you are and the solution to avoid procrastination. This step-by-step guide from a procrastinator to an invested millennial, might just prove out to be your path to success. In a world that drives everyone backwards, become the driving force yourself! All it takes, is a little bit of a change. Investing in your future is the most important goal you can have. Begin to invest in yourself by downloading this guide now and begin Your Journey from Poor Procrastinator to Invested Millennial.
Get Your COPY HERE – https://www.amazon.com/dp/B078PNS4TT