NOW AVAILABLE ON AMAZON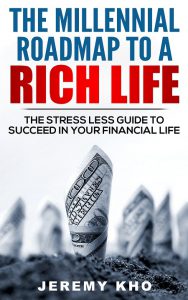 You wish to make a change in life, both financially and lifestyle. But…
"I don't know where to invest or what to do with my money, I don't know what to think of my money" 
Did this ever cross your mind? Then this book will inspire you to step up and invest in yourself, and learn the language of money and build the money foundation you need, and most of all to have control over your money instead of feeling like it has control over you. 
This easy-to-read and definitive book captures everything you need to know about money and investing the key principles of getting the most out of life. If you are tired of living the way you are currently living, this book is waiting for you along with the greatest methods ever found to lead a rich life. 
This is what you will get from the book, which will inspire and prepare you to take those chances you never deemed possible,
– A roadmap to lead a rich life, with ideas and mindsets 
– A proven & stress less money management system 
– Investing techniques advocated by the billionaire investors 
– A stunning investing portfolio designed for the millennial 
– Multiple tools to aid in your financial journey 
In short, 'The millennial Roadmap to a Rich life' can help you start your journey upwards to wealth without the stress and reducing risks and pressures along the way. Grab your copy now and earn away!
Get it on on Amazon Today:

GET IT HERE